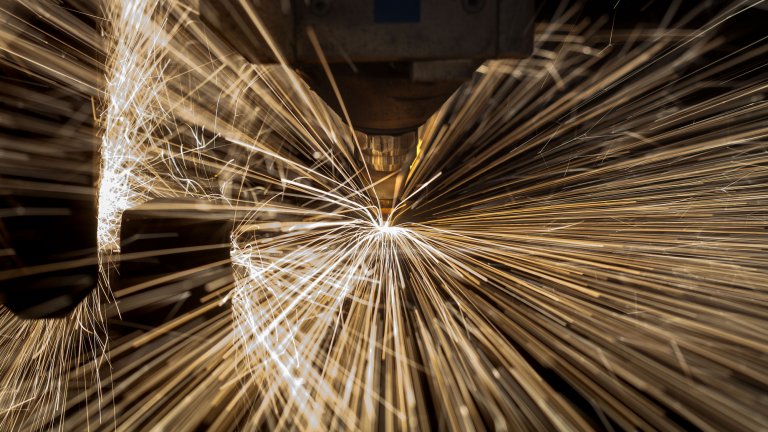 The Cluster
The Cluster Metal facilitates close and lively interactions between the areas of economy, science and education, as well as between economic development agencies, chambers, unions, networks and the fields of politics and administration. Representatives of these areas share the concern to strengthen the innovative potential of the businesses from Brandenburg.
Most of the 2,600 businesses of the Cluster employing 38,200 persons are small and medium-sized enterprises. They act, in part globally, as suppliers in the fields of vehicle construction, energy technology, railway transport, aerospace and in the electrical industry. Their core competencies can be found in the areas of machine and plant engineering, automation and electrical engineering, new (raw) materials, lightweight design and others. A series of large and globally active businesses are also located in Brandenburg. These businesses can use the transfer services offered by 55 higher education institutions, 21 institutes of the Leibnitz Society, 7 institutes of the Fraunhofer Society and 8 institutes of the Max Planck Society, which are located in the capital region, for their innovations.
A platform for being better informed and having access to expertise
The Cluster Metal Brandenburg is a high-performance networking platform for all of its important players; it focuses on the topics of innovation, cooperation and skilled employees as well as on international topics. The Cluster management initiates and accompanies innovation and cooperation projects at the regional, national and international level.
Master plan
Master plans have been drawn up for all of the Clusters of the state of Brandenburg.
The master plans, among other things, describe the framework conditions for the further development of the Cluster; they depict the Cluster's structures, provide an overview of the projects, the networks and fields of action in the Clusters and they also define milestones for the future work of the Cluster.
Brandenburg's Innovation Strategy (innoBB+) 
The goal of Brandenburg's Innovation Strategy (innoBB+) is to further develop the capital region as an internationally competitive innovation space. With this goal in mind, the innoBB+ relies on establishing and enhancing Clusters with a high development potential while Brandenburg Invest aims at fulfilling this goal through conducting the project "Cluster Coordination and Initiation of Innovation Cooperation in Brandenburg 2015 to 2017". The central task of the Cluster managements, which were created in the framework of the project, consists of implementing the topics of the respective master plans together with partners and linking important players in a targeted manner.
Cooperation on equal terms
The Cluster management Metal sees itself simultaneously as a catalyst, initiator and moderator. It is of the utmost importance to foster cooperation among all cluster participants and to make this cooperation sustainable. This can be achieved by providing transparency, by establishing new contacts and by initiating small as well as large projects between businesses or between scientific institutions and businesses.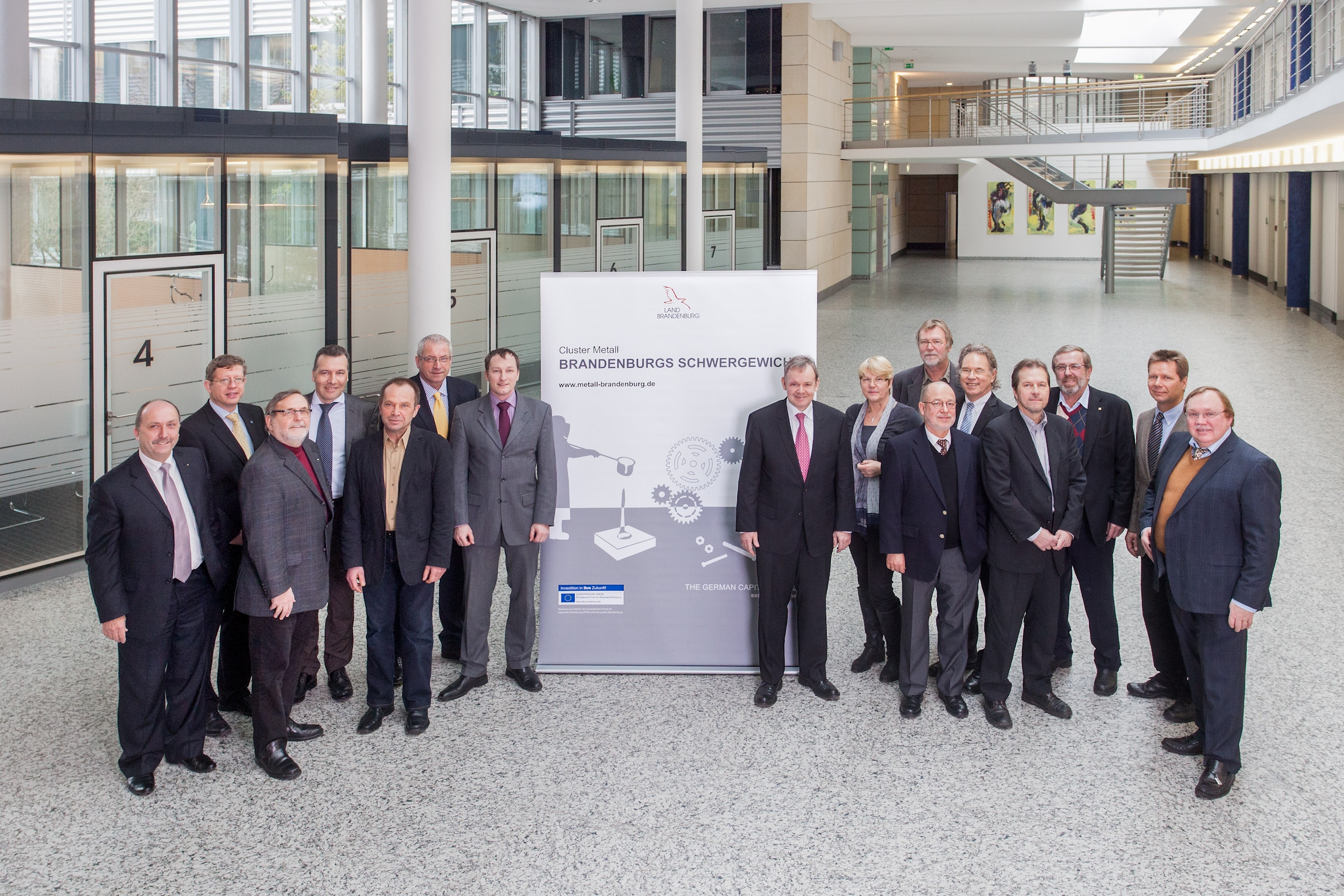 @ WFBB
Ein Strategischer Beirat unterstützt die Arbeit im Cluster